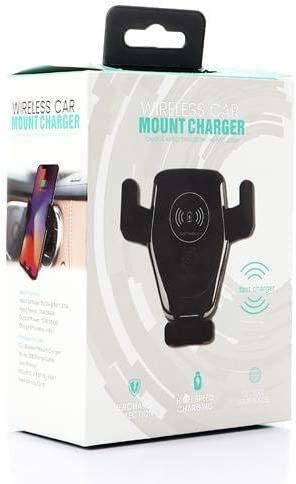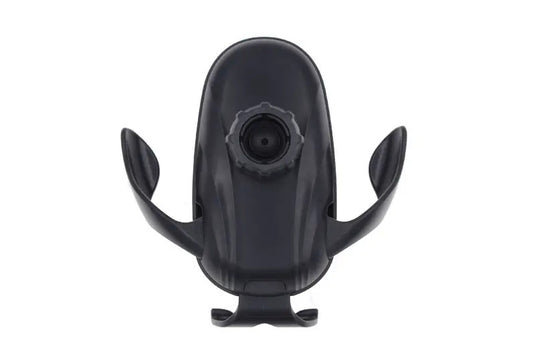 | | |
| --- | --- |
| Brand | Generic |
| Item | Car Phone Holder |
| Colors | Black |
| Packaging  | Box |
| Single Unit Price | $8.00 |
| 10 Count Price | $80.00 |
Product Information  
COUNT: This item is sold in counts of 10. One order consists of 10individual units of the item selected. The price of one unit is $8.00, so the price of a 10 count is $80.00.
DESCRIPTION: This item is a wireless car mount charger. It actually serves two purposes. The product charges the user's phone while also holding it at a visible angle, making it possible for the user to use features like GPS  without looking down. It is sold in one color, black, and is packaged in a secure box. 

HOW IT WORKS: To use, lock the clip located on the back of the item to your air condition vent. Then place your phone in the phone holder, while making sure it is tight and secure. 
Highlights
HANDS-FREE CALLS: Communication is still one of the main uses for your phone, whether it's speaking to the office or talking to your friends and family. When in the car however, this must be done hands-free, so having your phone in an easy to use place is important. While many drivers will use a Bluetooth earpiece to make and receive calls, having your phone mounted in front of you makes it simple for you to see who's calling – which you can't do when your phone is in your pocket or a bag. No more fumbling for your phone and being pulled over – or worse, causing an accident due to inattention. A car mount means that you can check-in any time, all while staying safe.
PREVENTS ACCIDENTS: According to a 2010 U.S. National Highway Traffic Safety Administration study, most accidents occur when the driver reaches for items – mainly cellphones – stored inside the car while driving. This car phone holder takes care of this problem and places the smartphone right in front of the driver without blocking their view of the road.
GPS: You don't need to keep picking up your phone and looking at the directions while driving. Just switch on the GPS, mount your smartphone and you are good to go. You can easily look at the screen for directions in a hassle free manner.
ENTERTAINMENT:Long drives can often get boring, and so having something entertaining to listen to is vital to keep the tedium away and stop you feeing drowsy. Whether you like listening to music, podcasts, or audiobooks, having your library to hand is important. Using a car mount, you can safely and easily access a vast range of audio entertainment to keep those long drives interesting.
PREMIUM PACKAGING: This Car Phone Holder is packaged in a well-designed, durable box. The box was made specifically for the product. It features an image of the adapter in the front along with its name and description. This type of packaging tends to attract customers since it is appealing and professional. The box also does a great job in preventing any physical damage, since it is packaged rather tightly.