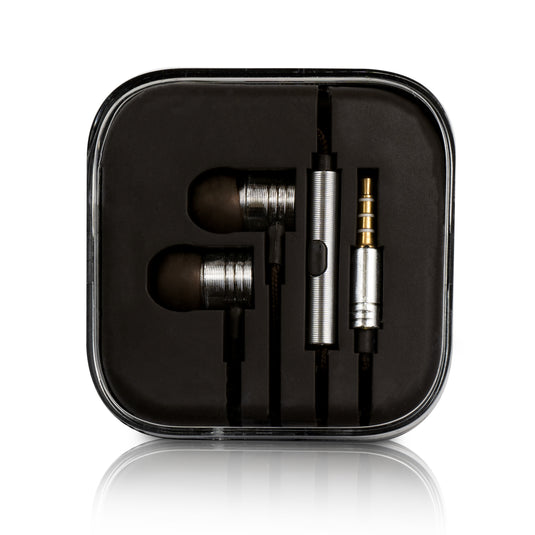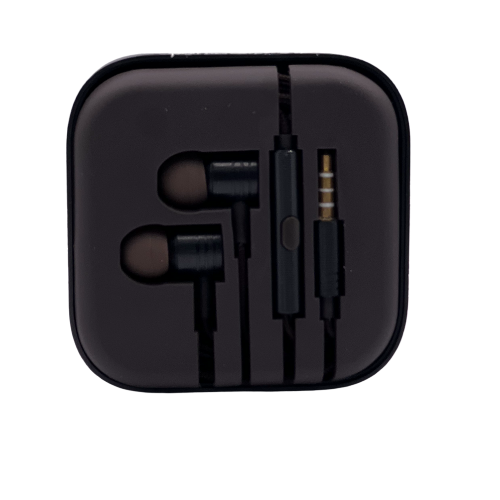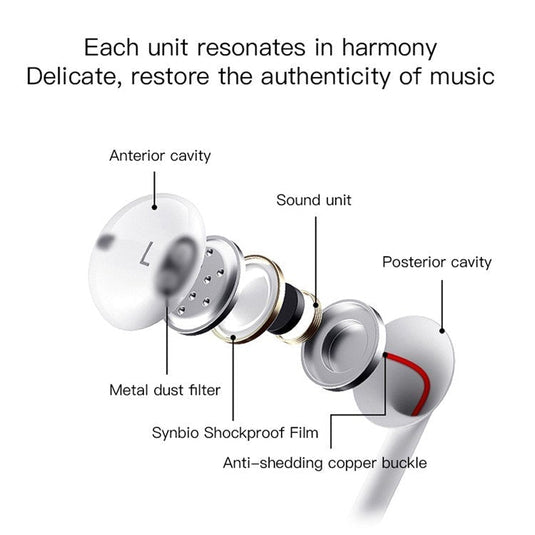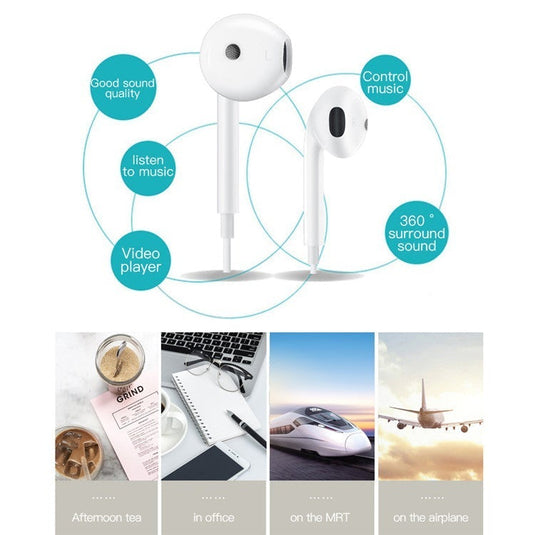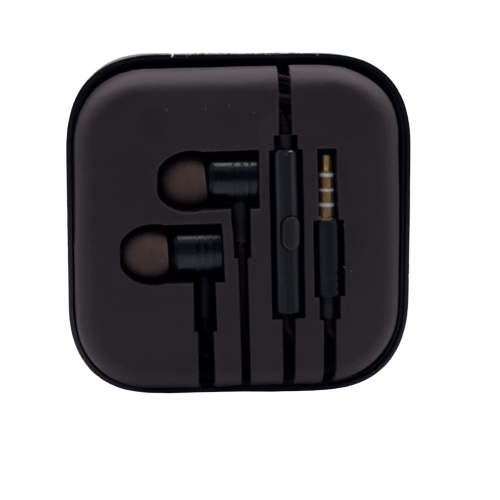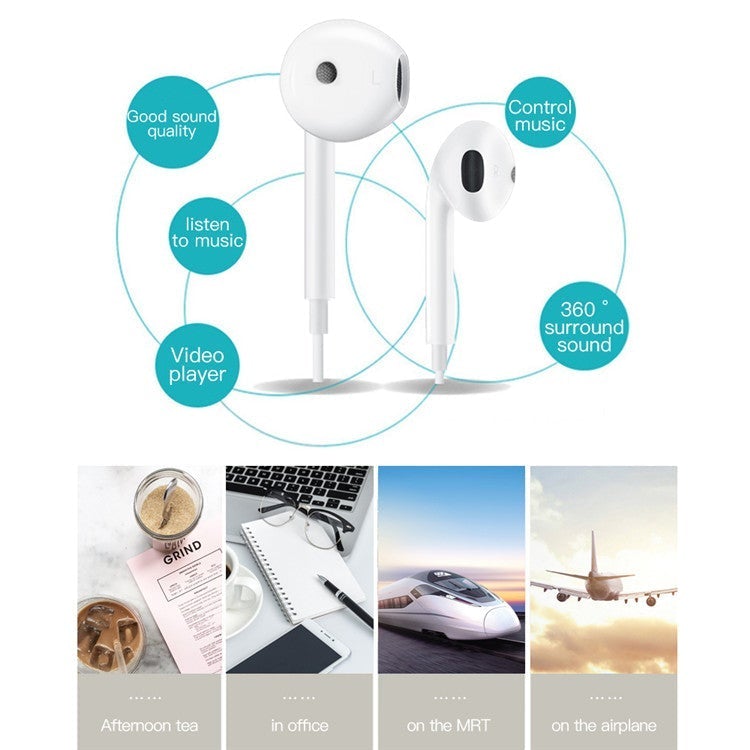 | | |
| --- | --- |
| Brand | Generic |
| Item | Earbuds |
| Count | 10 |
| Packaging  | Clear Handle Box |
| Single Unit Price | $2.00 |
| 10 Count Price | $20.00 |
Product Information 

COUNT: This item is sold in counts of 10. One order consists of 10 individual units of the variant selected. The price of one unit is $2.00, meaning the price of a 10 count is $20.00.
DESCRIPTION: These earbuds feature a 3.5mm headphone plug. Use them to listen to music, watch movies, and converse in private. They come in PVC covering and are packaged in a clear handle box.
HOW IT WORKS: To use, insert the 3.5mm headphone plug into your cellphone. Then, plug the earbuds into your ear and enjoy your music!!!
Highlights 
STEEL: These earbuds are made using steel material, which provides several advantages. First of all, the steel makes the headphones much more durable. They are a lot less likely to endure any physical damage. The steel also gives the headphones an attractive and clean look. Perfect for those who like to be stylish and bold. 
3.5mm HEADPHONE PLUG: These earbuds feature a 3.5mm headphone plug. It can be used on any device with the appropriate port. However, if your device does not have this, you can still use the earbuds by purchasing an adapter/connector.
MADE FOR COMFORT: These earbuds feature specially designed earbud covers. An earbud cover is a latex or molded silicone accessory that threads over the small in-ear speaker on a set of earbuds. This enables the wearer to "fit" the combination speaker and earbud cover into the ear canal with a tighter fit to better keep the earbud in place. This allows for a much more comfortable listening experience.

CLEAR PACKAGING: This product is packaged in a clear handle box, an image of the box can be seen above. This method of packaging is both appealing and organized. This is because the box presents the product in a clear and professional fashion. It is tightly packaged and displays the key elements of the cable. Customers tend to judge a product based on its initial appearance. The more appealing a product looks, the more likely it will be sold. We have recognized this fact and decided to use this method of packaging to help maximize sales.

CONVENIENT PACKAGING/DISPLAY: Another advantage the clear handle box brings is that it can be hung on any display or hook. Hanging a product on a display increases the chances of a sale tremendously. This is because displays make the product more noticeable. Customers are usually busy and do not have the time to sort through multiple items. A product hung on a display is easy to find. It presents itself clearly and in an organized fashion ultimately attracting customers and increasing the probability of a sale. Click the link to view our collection of displays.
Compatibility
iPhones: 6s/ 6s Plus/ 6/ 6 Plus/ SE (1st generation)/ 5s/ 5c/ 5 
iPads: Pro 12.9-inch (1st and 2nd generation)/ Pro 10.5-inch/ Pro 9.7-inch/ iPad (5th, 6th, 7th, 8th, and 9th generation)/ Air (3rd generation)/ Air 2/ Air (1st generation)/ mini (5th generation)/ mini 4/ mini 3/ mini 2/ mini (1st generation) 
Mac Models: Air (M1, 2020)/ Air (Retina, 13-inch, 2020)/ Air (Retina, 13-inch, 2018–2019)/ Air (13-inch, Early 2015–2017)/ Air (11-inch, Early 2015)/ Pro (13-inch, M1, 2020)/ Pro (13-inch, 2020)/ Pro (13-inch, 2020)/ Pro (16-inch, 2019)/ Pro (13-inch, 2016–2019)/ Pro (15-inch, 2016–2019)/ Pro (Retina, 13-inch, Late 2012–2015)/ Pro (Retina, 15-inch, Mid 2012–2015)/ MacBook (Retina, 12-inch, Early 2015–2017)/ iMac (Retina 4.5k, 24-inch, 2021)/ iMac (Retina 5K, 27-inch, 2020)/ iMac (Retina 4K, 21.5-inch, 2019)/ iMac (Retina 5K, 27-inch, 2019)/ iMac (Retina 4K, 21.5-inch, 2017)/ iMac (Retina 5K, 27-inch, 2017)/ iMac (Retina 4K, 21.5-inch, Late 2015)/ iMac (Retina 5K, 27-inch, Late 2014–2015)/ iMac Pro (2017)/ Pro (2019)/ Pro (Late 2013)/ mini (M1, 2020)/ mini (2018)/ mini (Late 2014) 
iPods: touch (5th, 6th, and 7th generation)/ nano (7th generation)/ shuffle (4th generation) 
Samsung: S10/ S9/ S8/ Note 9/ Note 8 
Android Smartphones and tablets 
Windows Devices