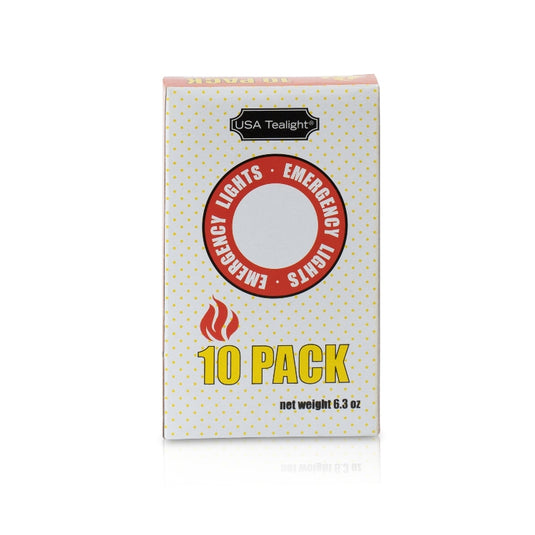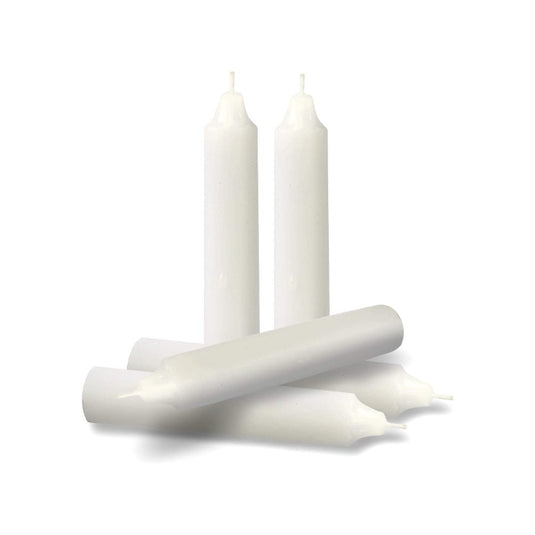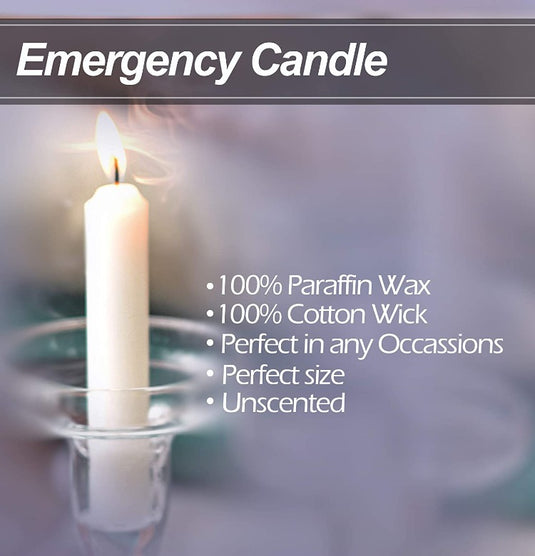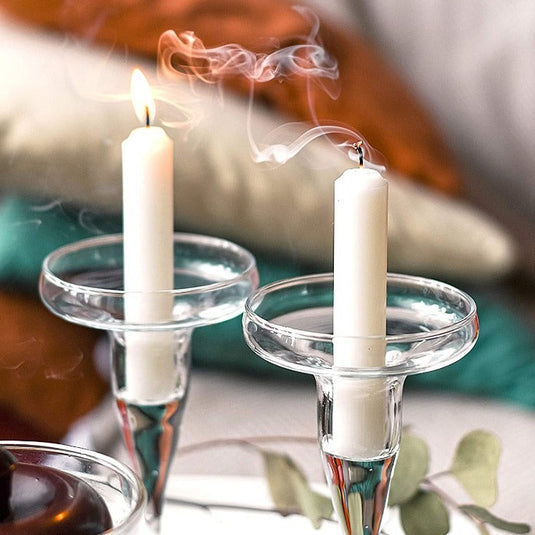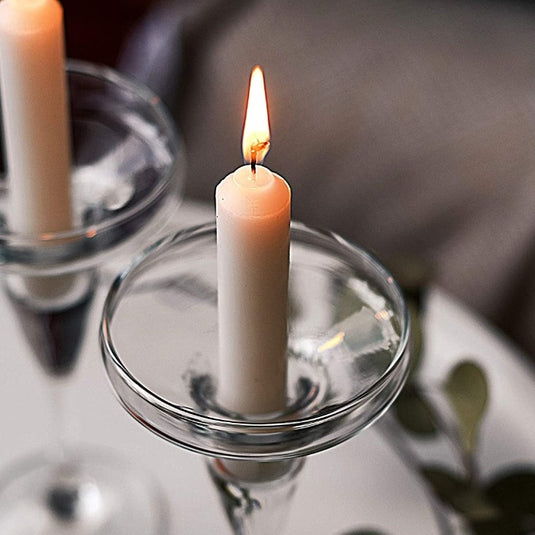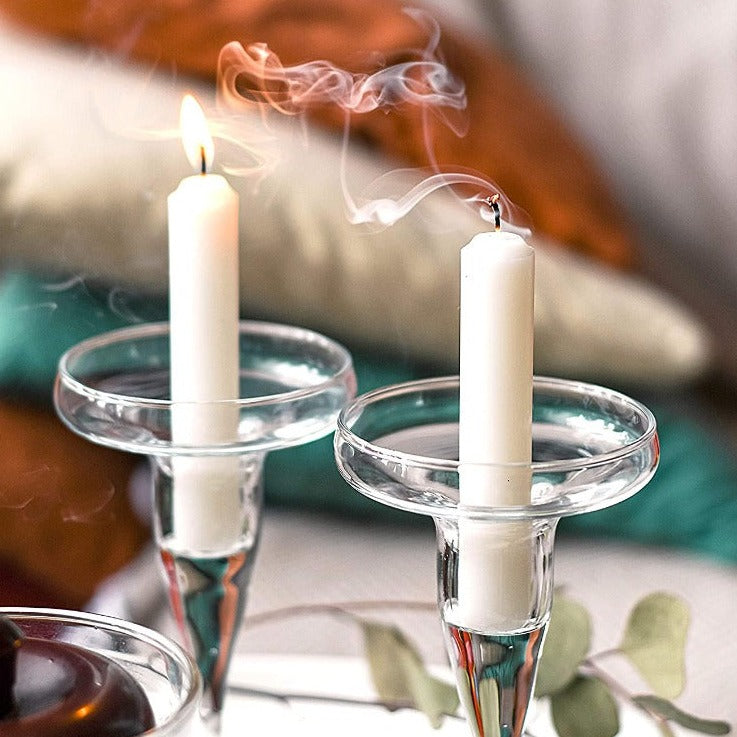 | | |
| --- | --- |
| Brand | USA Tealight |
| Item | Emergency Candles |
| Color | White |
| Scent | Unscented  |
| Count | 12 |
| Packaging  | Box |
| Single Unit Price | $1.00 |
| 25 Count Price | $25.00 |


Product Information 
 COUNT: The item is sold in counts of 25. The price of a single unit is $1.00 meaning the price of a 25 count is $25.00. 
DESCRIPTION: Emergency candles provide light and heat during a disastrous situations. The candles are designed to withstand the harshest conditions, possessing a few great qualities other candles don't always have. They're made with high-quality wax and wick to prevent flickering, they are dripless, so they don't spill wax and make a mess, they burn slow for reliable light, they are smokeless so you can use them inside without discomfort, they are reusable so you can conserve supplies, and they are unscented, so when they burn, they won't contaminate the air quality. 
Highlights
PREMIUM QUALITY: These white unscented emergency candles are designed purely for customer convenience. They feature high-grade, smooth wax that prevents any drippings, making it one less thing to worry about during stressful situations.  
EMERGENCY SITUATIONS: This item is a must-have for every emergency survival kit. Having this item on hand will guarantee both heat and light in any disaster situation. Unlike flashlights and lanterns, it is not reliant on batteries or bulbs. 
LONG-LASTING: This candle is both long-lasting and reliant, having a burn time of 7 hours. A pack of these emergency candles is guaranteed to get you through any situation.  
MULTI-PURPOSE: Great for household, emergency, blackout, power outages, utility, and school projects. They can also be used for vigils, churches, synagogues and religious ceremonies, dinners, weddings, parties, and other special occasions 
PREMIUM PACKAGING: This item is packaged in a well-designed, durable box. The box was made specifically for the product. It features an image of the item in the front along with its name and description. This type of packaging tends to attract customers since it is appealing and professional. The box also does a great job in preventing any physical damage, since it is packaged rather tightly.