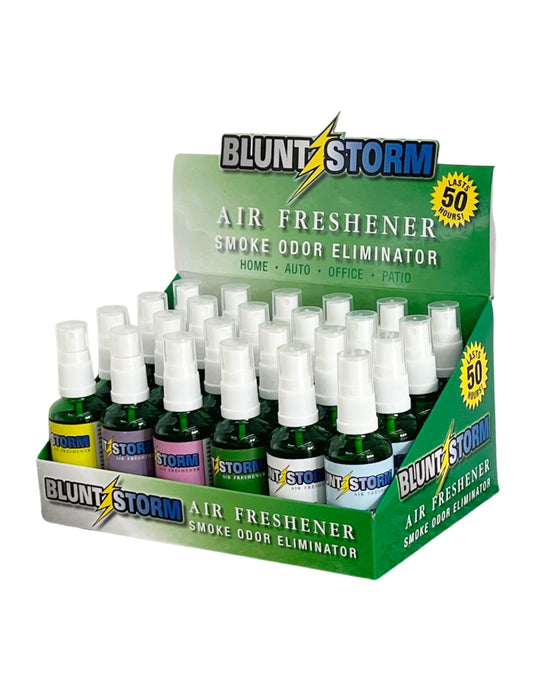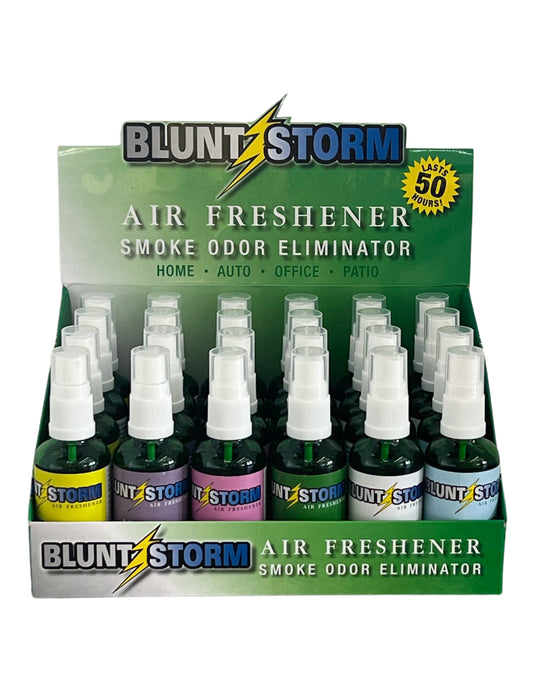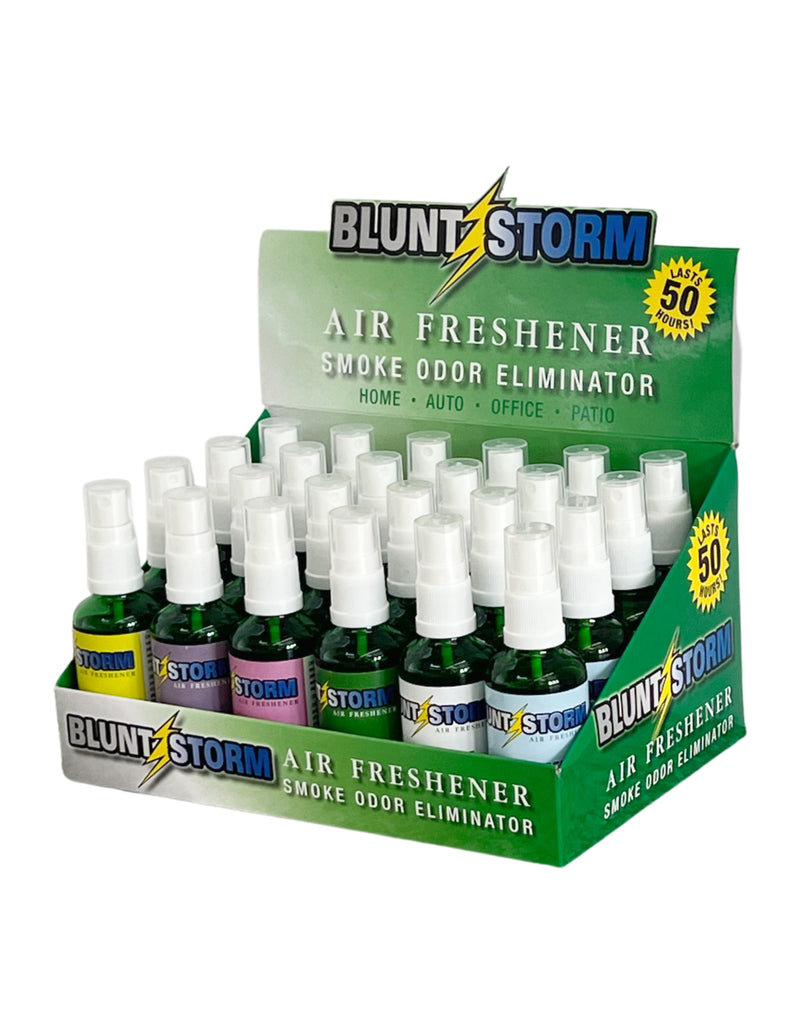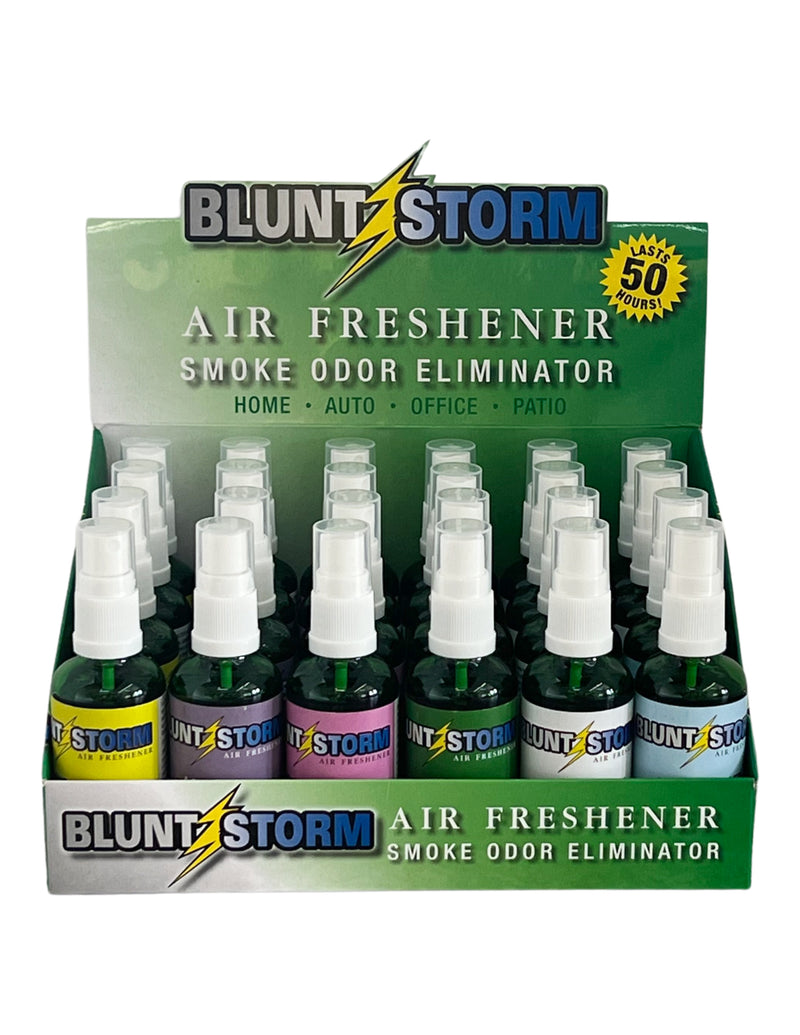 Brand
Blunt Storm

Item
Air Freshener Spray
Scent 
Assorted Packing A (

Money, Ocean Breeze, Baby Powder, Pineapple, Lavender, Morning Power)

Volume
1.65 Ounces
Count
24
Packaging 
Bottle

Single Unit Price
$1.50
24 Count Price
$36.00
Product Information

COUNT: This item is sold in counts of 24. One order consists of 24 individual units of the item selected. The price of one unit is $1.50, so a 24 count is $36.00.
DESCRIPTION: Blunt Storm Air Freshener Sprays are designed to eliminate any displeasing odor within a matter of seconds. A couple of pumps will fill the room with a natural, comforting aroma.  
ASSORTED: Aroma Sprays are sold in assorted packs of 24. One order consists of 6 different flavors and 24 units.
ASSORTED PACKING A: This specific assortment consist of Money, Ocean Breeze, Baby Powder, Pineapple Lavender, Morning Power
Highlights
ABOUT BLUNT STORM: Blunt Storm is a company that specializes in the production of fragrance-related products, specifically air freshener sprays and incense sticks. They currently offer 14 different flavors, each flavor has been tested rigorously to ensure customer satisfaction. The company is dedicated to spreading peace, love, and harmony through their fragrances. They can be used for spiritual purposes, to stimulate creativity, or just freshen up the scent of a room. 
DISPLAY: To ensure their transactions are as convenient as possible Blunt Storm packages their air freshener sprays in specially designed displays. Many store owners find this extremely helpful since the packaging saves a lot of time and effort. They no longer have to buy or clear a shelf for new inventory, instead, they can just open the package and place the display on a counter.
AFFORDABLE PRICING: Here at Legend Distributors we prioritize customer satisfaction, this is why we constantly try to list our items at the lowest price possible. Our team works relentlessly to keep the cost of production down and provide our customers with a low and convenient price.