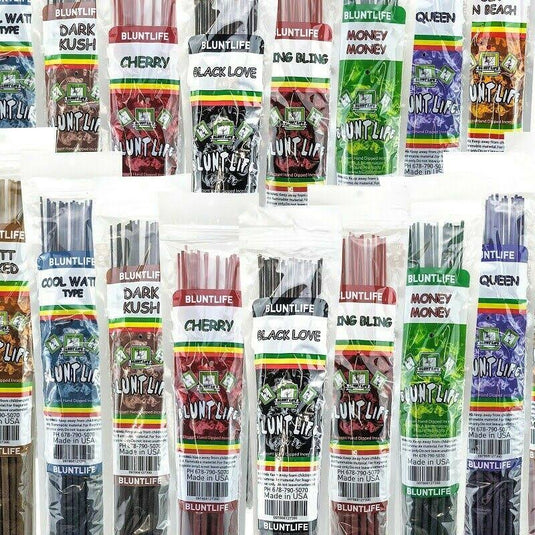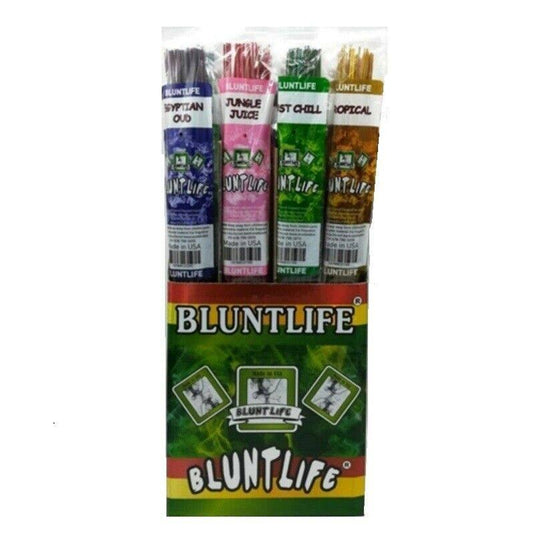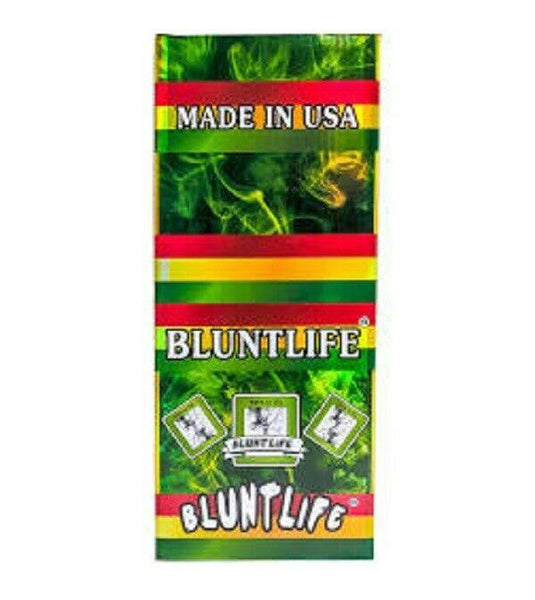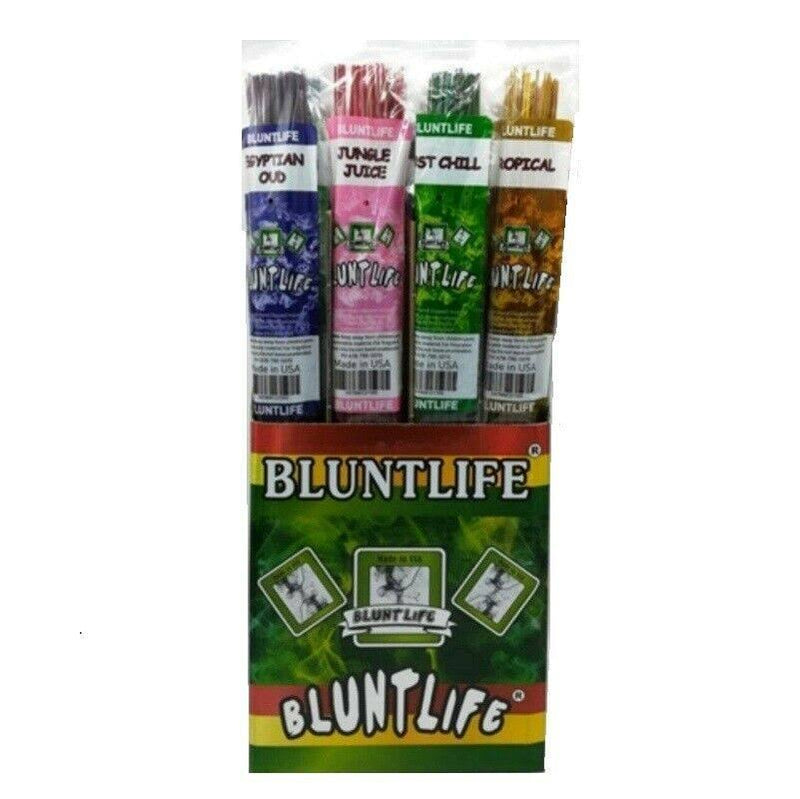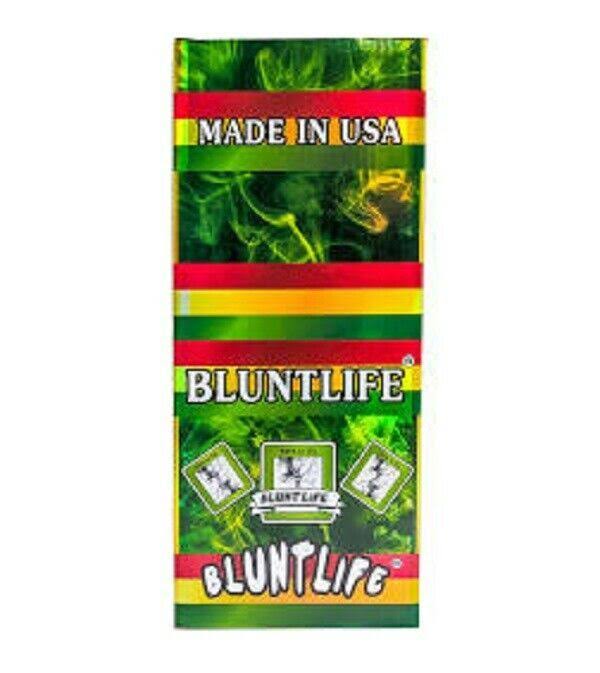 | | |
| --- | --- |
| Brand | Blunt Life |
| Item | Incense Sticks |
| Scent | Assorted |
| Count | 24 |
| Packaging | Clear Bag/Display |
| Stick Length | 19 inches |
| Sticks Per Pouch | 30 |
| Single Unit Price | $3.33 |
| 50 Count Price | $79.99 |
Product Information 
COUNT: This item is sold in counts of 24. One order consists of 24 individual units of the variant selected. The price of one unit is $3.33, meaning a 24 count is $79.99.
ASSORTED: BluntLife Incense Sticks are sold in assorted packs of 24. This means that one order will get you 24 individual units selected at random. We do not control the flavors you receive, however, BluntLife does their best to evenly distribute flavors according to their popularity. Please scroll below to view the scents BluntLife has to offer. 
STICKS PER POUCH: One individual unit/pouch contains 30 incense sticks.  
DESCRIPTION: Burning Incense are used to freshen up the scent of indoor areas. They are made of natural materials that create a fragrant, aromatic smoke when lit. The item is used for spiritual purposes, self-improvement, and odor elimination. 
HOW TO USE: To use put the stick in an incense holder, and light the tip of the stick with a lighter or a match. Once it catches, you gently blow out the flame. The stick will continue to smolder with a red ember at the end, releasing aromatic smoke. 
Highlights 
ABOUT: BluntLife is a well-established American brand that specializes in the production of incense sticks and air freshener sprays. The company is both experienced and well-respected due to their 20+ years in the fragrance industry. Their incense sticks are hand-dipped and produced solely in the United States. This unique aspect combined with the companies distinct, pleasing fragrances have helped them build a rather large clientele. Their products are widely distributed through a network of wholesalers and are primarily sold in convenience stores.  
DISPLAY: BluntLife likes to ensure that their customers find every transaction to be as convenient as possible. As a result, they package their incense sticks in specially designed displays. This method of packaging helps save time, labor, and money. Since  store owners do not have to buy or clear a shelf for the new inventory, instead, they can just open the package and place the display on any available counter.  
ASSORTED: As stated above, this product is sold in assorted packs of 24. One order consists of 24 individual units with the flavors being selected at random . Many store owners find this method of packaging to be extremely convenient due to the amount of time it saves. Since the display already comes with the flavors preselected, store owners don't have to spend several minutes sorting through every flavor. Instead, they just order the item and open the display when they receive it.  
19 INCHES: These incense sticks are 19 inches in length, making it perfect for those who prefer longer-lasting scents. 
MADE IN USA: BluntLife Incense Sticks are made in the USA. They are hand-dipped and treated with extreme care.  
FLAVORS: These are some of the scents you may receive: American Dream, Baby Powder, Black Ace, Black Love, Black Rain, Bling Bling, Butt Naked, Cool Baby, Dark Kush Egyptian Oud, Floral Bouquet, Friends, Hip Hop, Juicy, Just Chill, Lick Me All Over, Vanilla Fusion, And more...